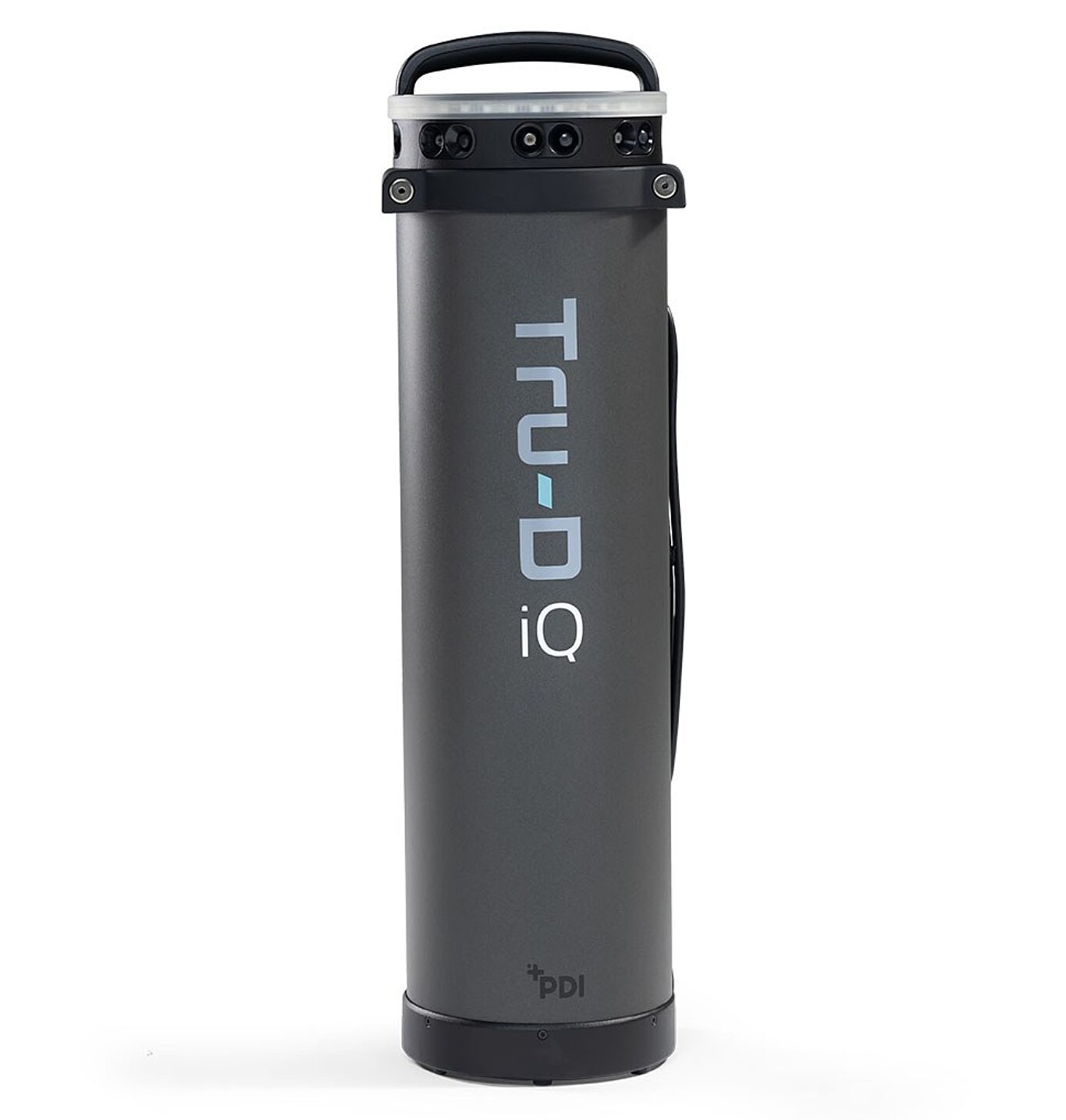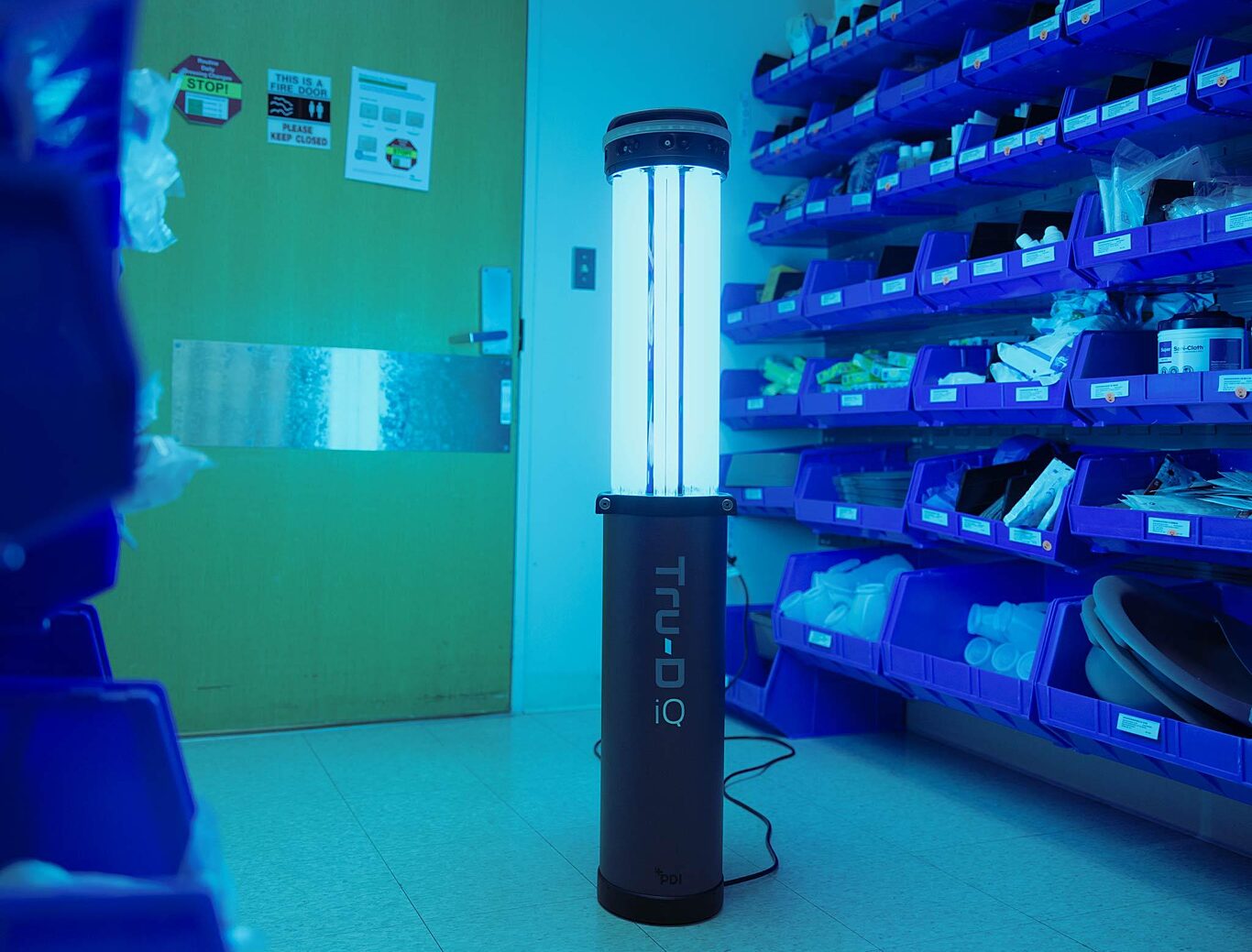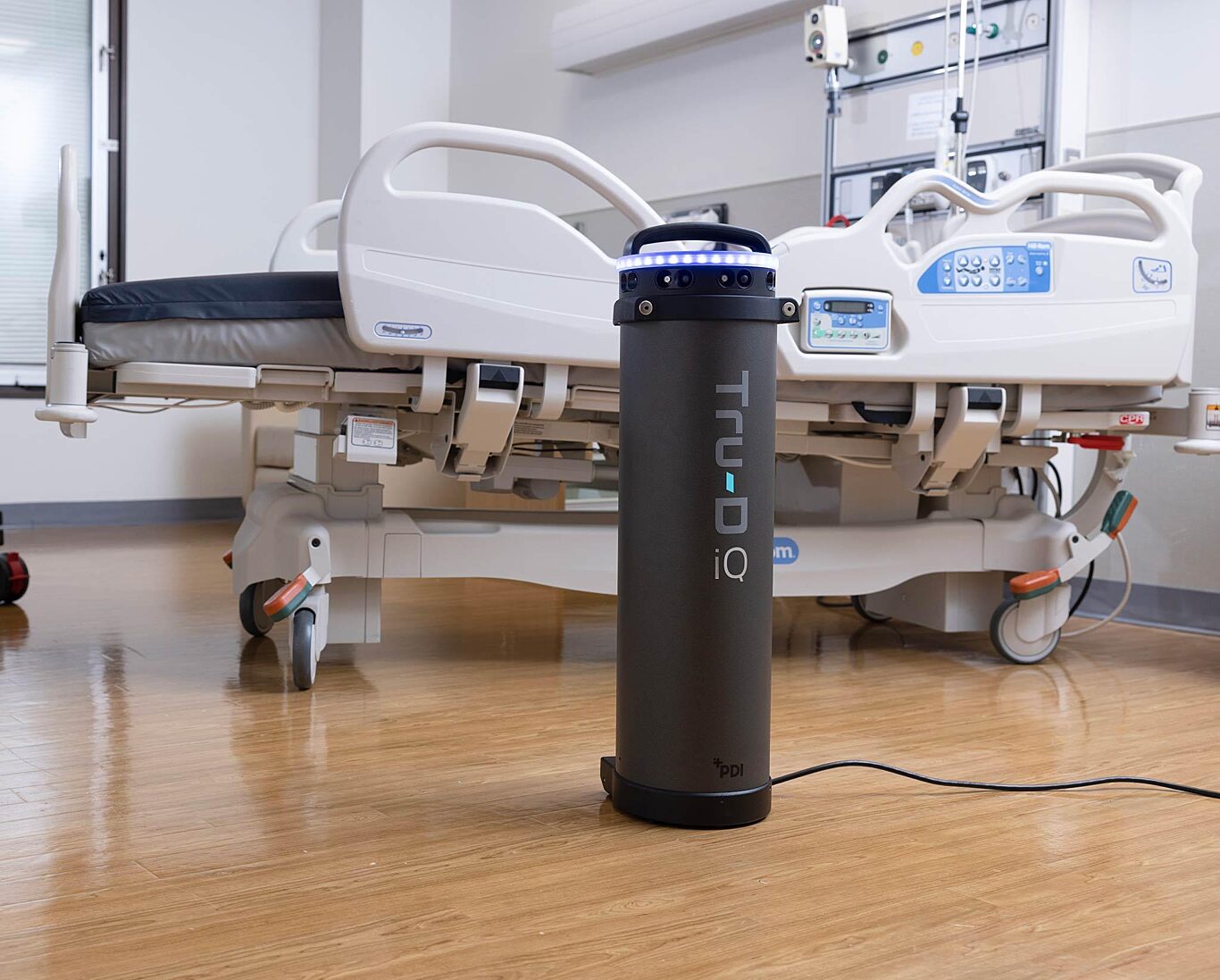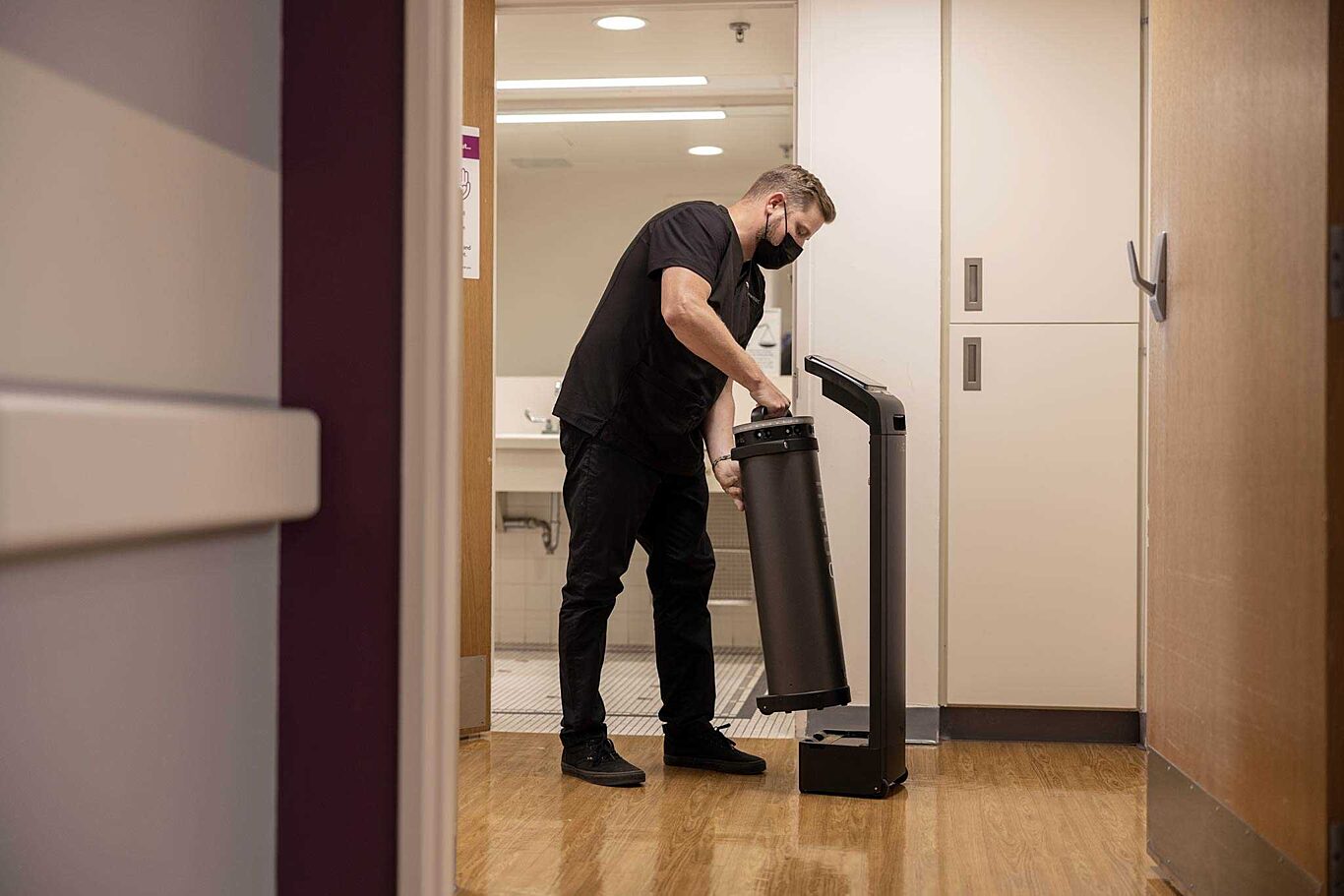 Big Impact for Small Spaces
Continuing Tru-D SmartUVC's commitment to and tradition of efficacy, Scout inactivates Clostridioides difficile, Candida auris, Staphylococcus aureus,
SARS-CoV-2, and influenza A in both direct and shadowed areas.

Features include:
Sensor360® ensures thorough room disinfection, every time
Eight UVC sensors in a 360° array determine precise UVC cycle time
PIR sensors recognize heat signature of human motion and/or presence in the space and prevent UVC from being emitted
Connects to the Tru-D SmartHUB reporting system, an all-inclusive, web-based application
Effectively inactivates unwanted microorganisms in the space
Demonstrated Efficacy
In an average size restroom, Scout achieved significant microorganism inactivation in direct line of sight and shadowed areas in as little as eight minutes.*
| Microorganism | Log Reduction |
| --- | --- |
| C. difficile | 2.2 - 4.9 log10 |
| MSSA | 4 log10 |
| C. auris | 3.3-3.9 log10 |
| SARS-CoV-2 | 4.0 - >4.3 log10 |
| Influenza A (H1N1) | >3.67 log10 |
* Independent Lab Results, Beta version of iQ Scout
Get to know this small but mighty device that provides enhanced UVC disinfection for a wide range of smaller space types, such as bathrooms.

Download Brochure
iQ Scout Features
Integrated
---
Seamlessly connects to the iQ Controller mobile command center and docks onto the controller for protection and portability
iQ Scout Features
Manually Deployed
---
Lamps are protected in the base during transportation and easily deployed manually when ready for use
iQ Scout Features
Smart
---
360° sensors determine the precise cycle time needed to ensure thorough room disinfection, effectively inactivating microorganisms even in shadowed areas
iQ Scout Features
Safe
---
Equipped with passive infrared (PIR) sensors that recognize human heat signatures and motion and prevent UVC emission if detected within the space
iQ Scout Features
Contained
---
The Controller utilizes a UVC sensor to ensure UVC is not present outside the room. If the controller senses UVC, it shuts down Scout's bulbs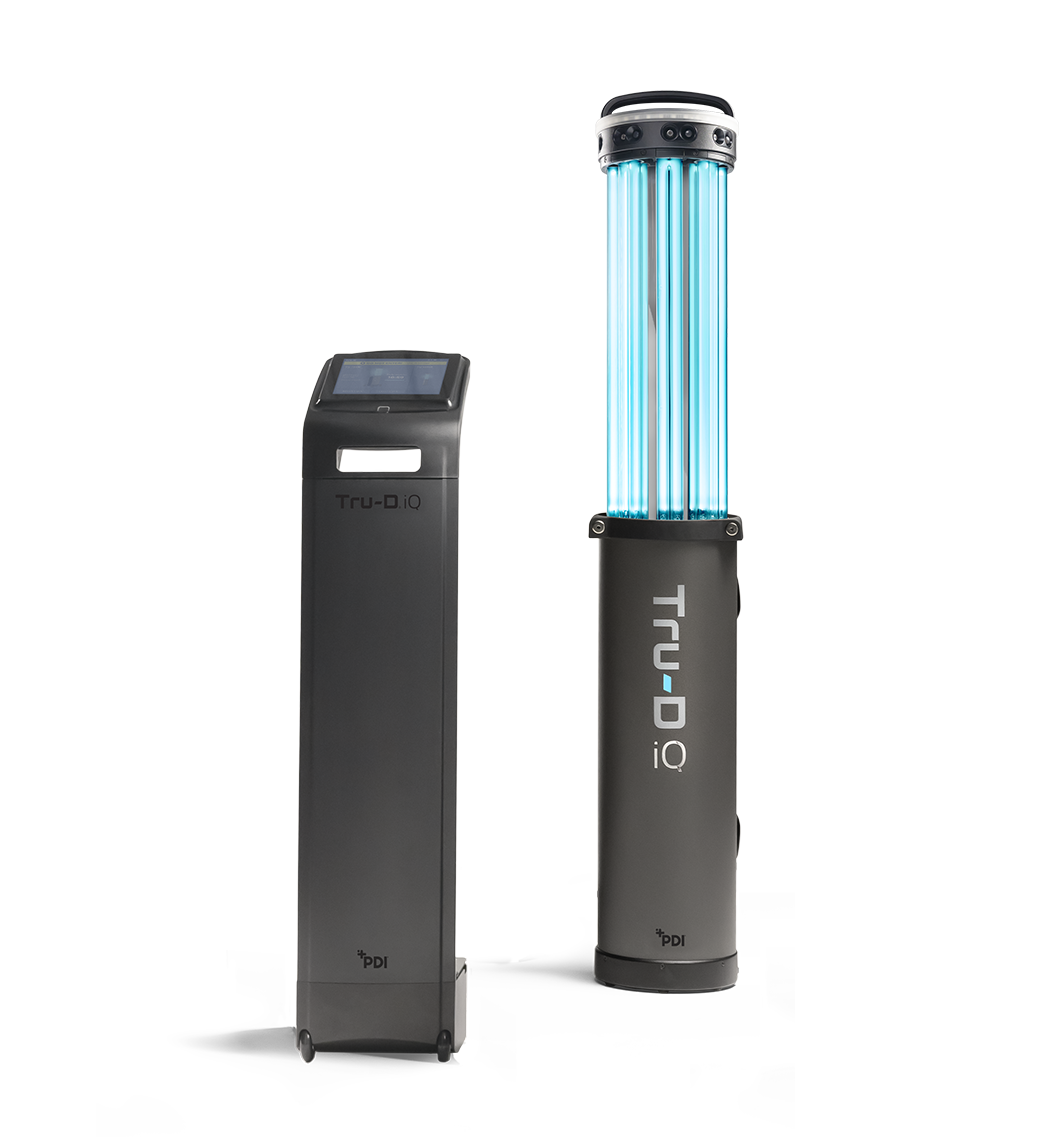 Scout is: 
Versatile
Lightweight and portable, Scout can be used in a wide range of rooms and docks onto the Controller for easy transport
Intelligent
A key component of a layered approach to disinfection, Scout is ideal for disinfection of small spaces
Efficient
Proven to provide powerful disinfection in a small, sleek design
Effective
Inactivates unwanted microorganisms in as little as eight minutes
A System of Smart
See our SmartUVC portfolio
iQ for You
Integrate the next generation of smart disinfection into your cleaning protocols